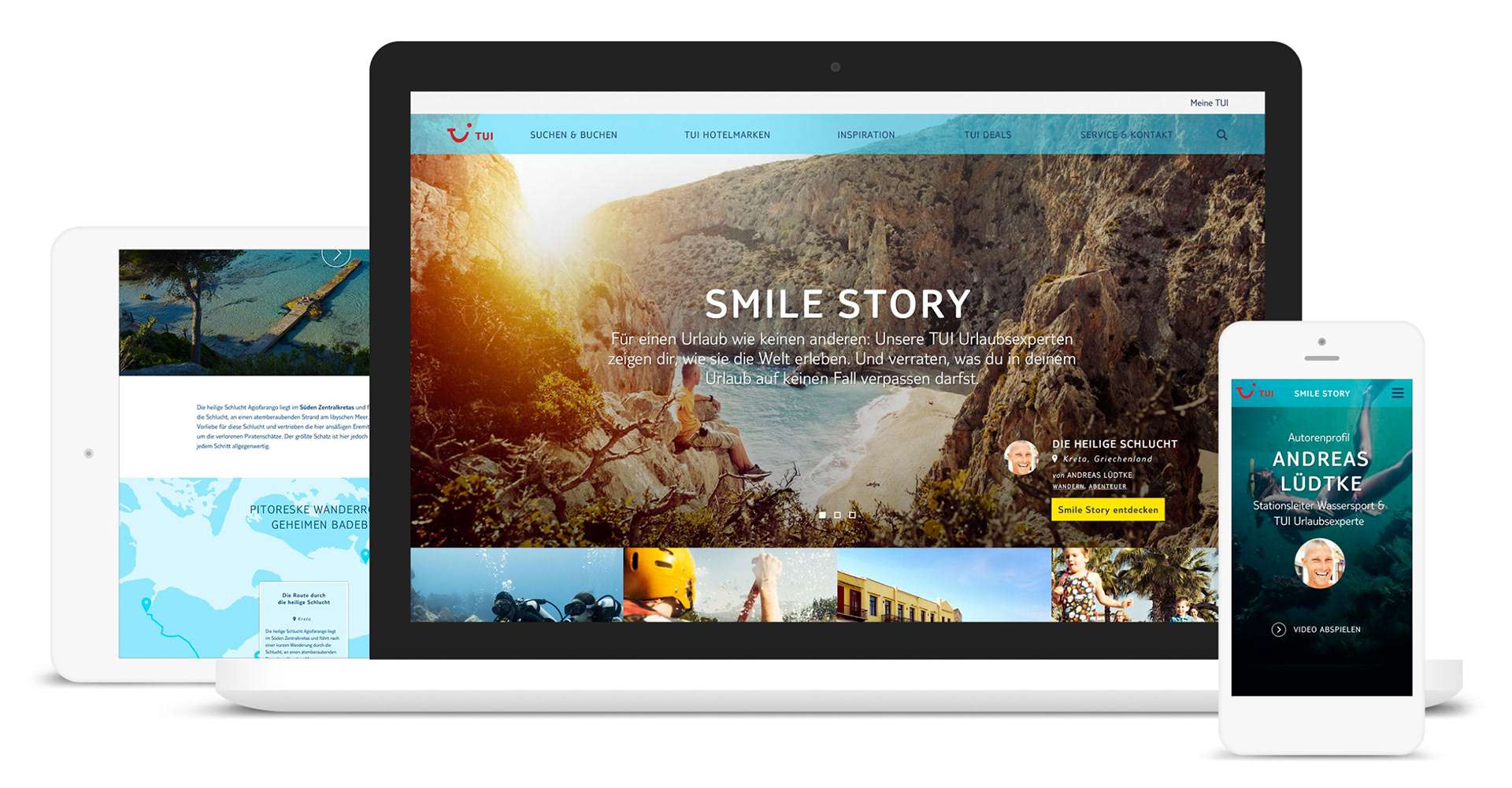 TUI has 77,000 employees around the globe. It's their hard work and expert knowledge that makes the difference compared to low budget travel. We wanted our target group to experience that as personal as possible. So we visited three TUI travel experts in different travel destinations and created a content campaign for the German market.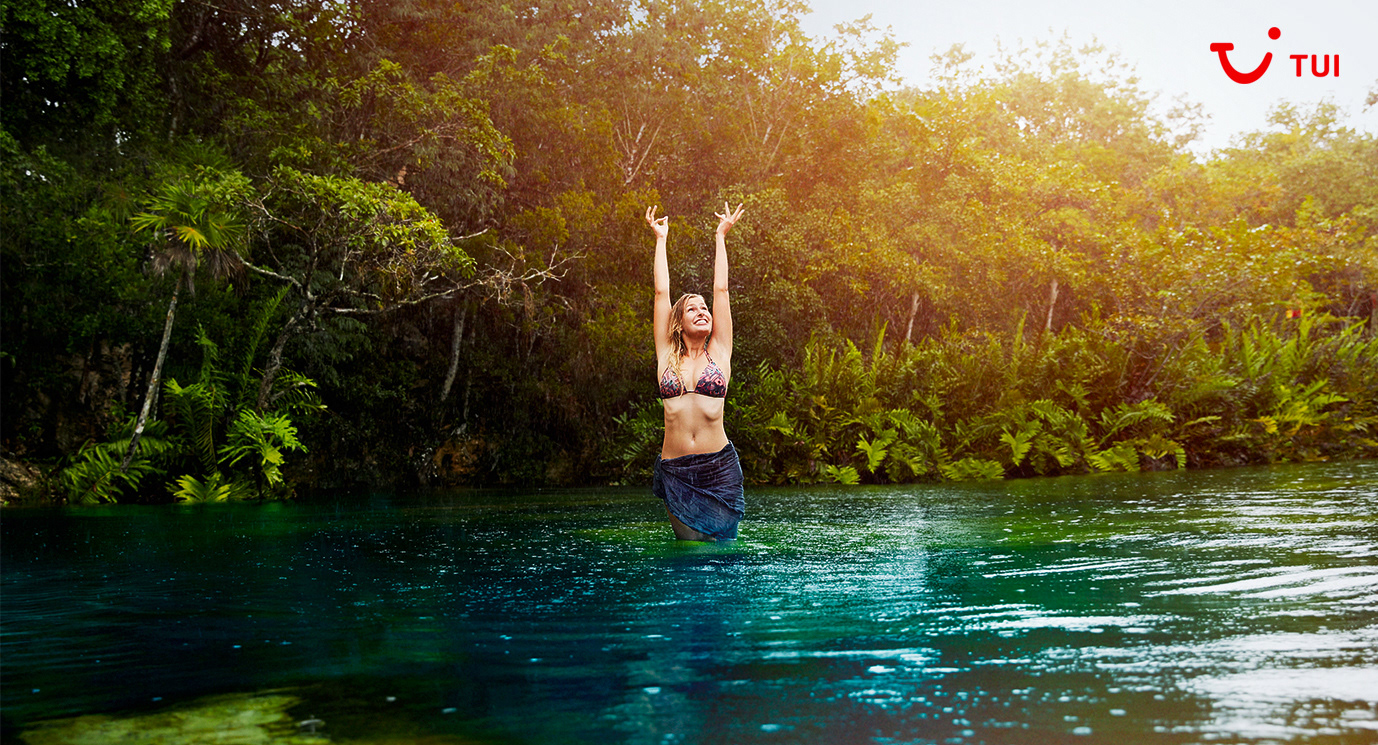 Carina Weber is a fitness entertainer for TUI in
Mexico
. We accompanied her for one week in the hotel and on trips like diving at the riffs of Cozumel, visiting an ancient maya temple and finding the best place for Mexican food for her guests.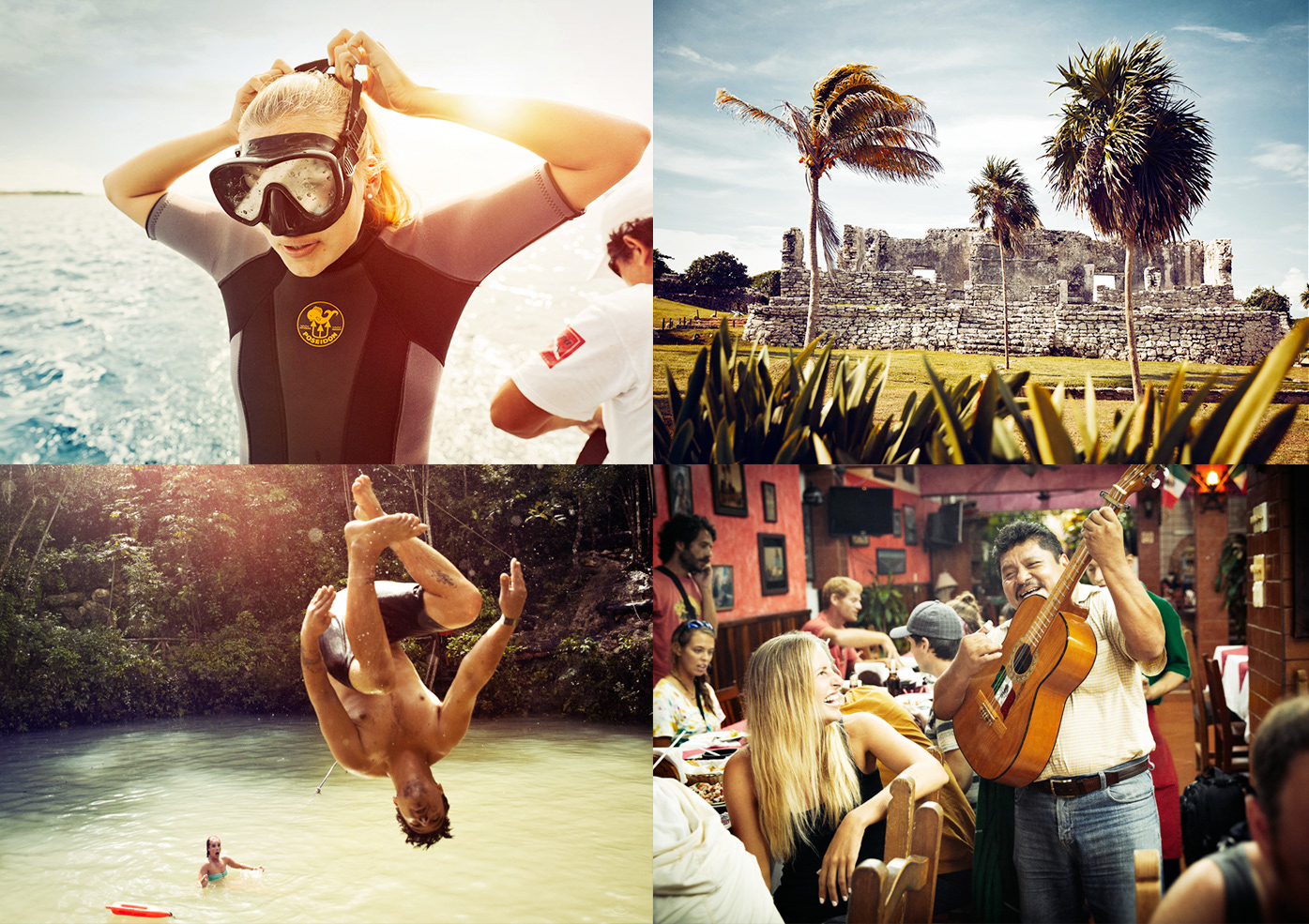 For each trip we created a subpage on the campaign hub with the whole story including video snippets and expert tips from Carina. It was also possible to book the trips directly.

On the
Greek island of Crete
we visited the watersports expert Andreas Lüdtke. He is a passionate teacher for surfing, wakeboarding and sailing. With nine years experience on Crete Andreas also is an expert for the best hiking trails of the island.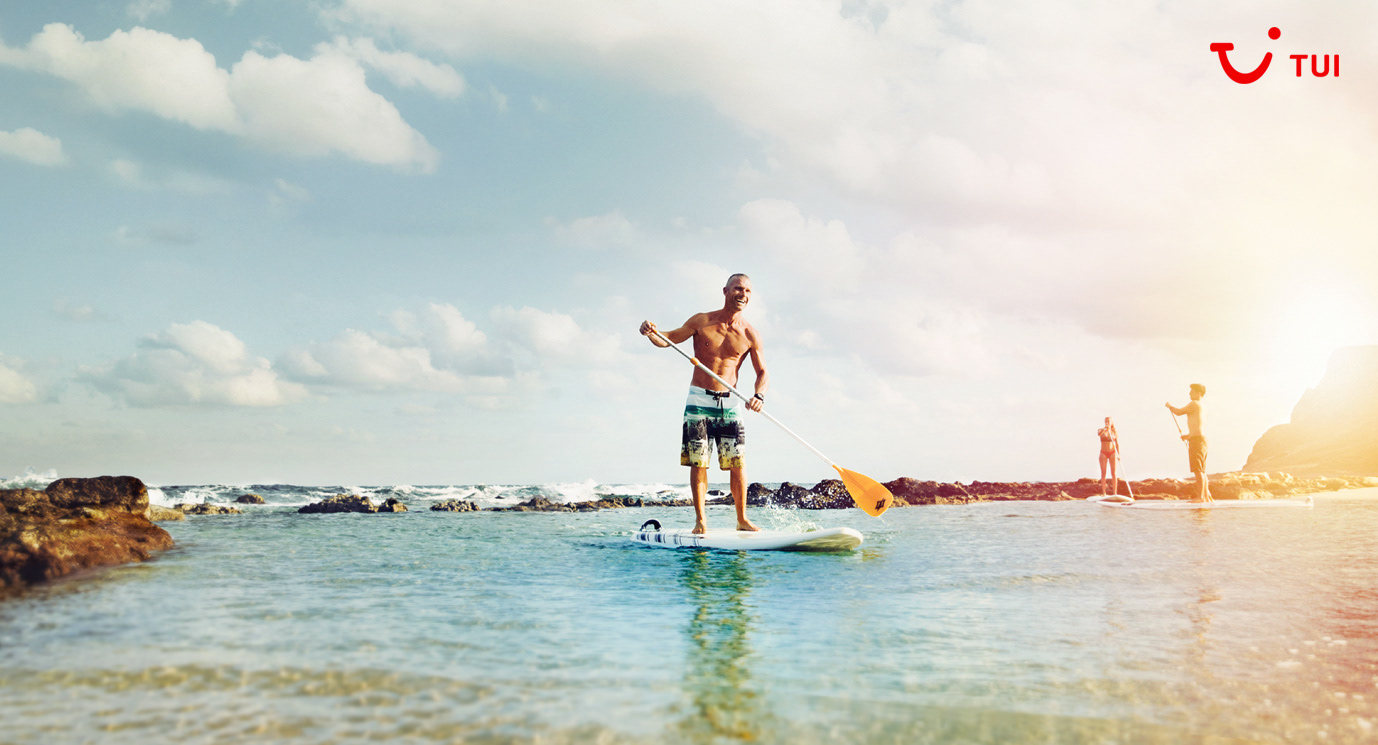 Together with Andreas we went to old towns, secret beaches and beautiful canyons. He also tried to teach us watersports – he had a quite hard time with us.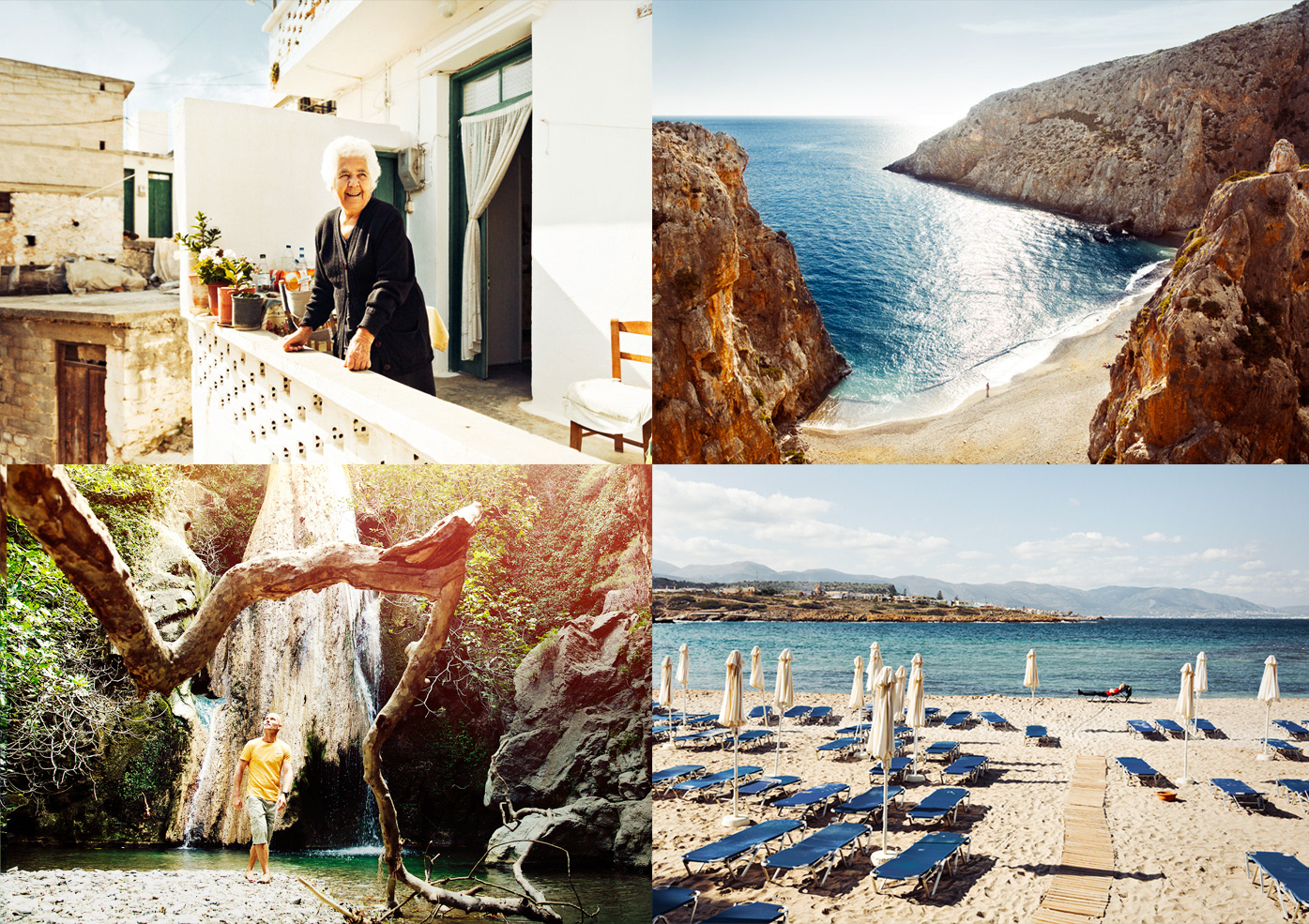 Elvan Türe is the team lead of the kids club at TUI in
Antalya, Turkey.
She makes sure kids have a great time – while their parents can relax at the pool. Elvan has been living in Turkey since decades – so she has always the best ideas for daytrips in the region.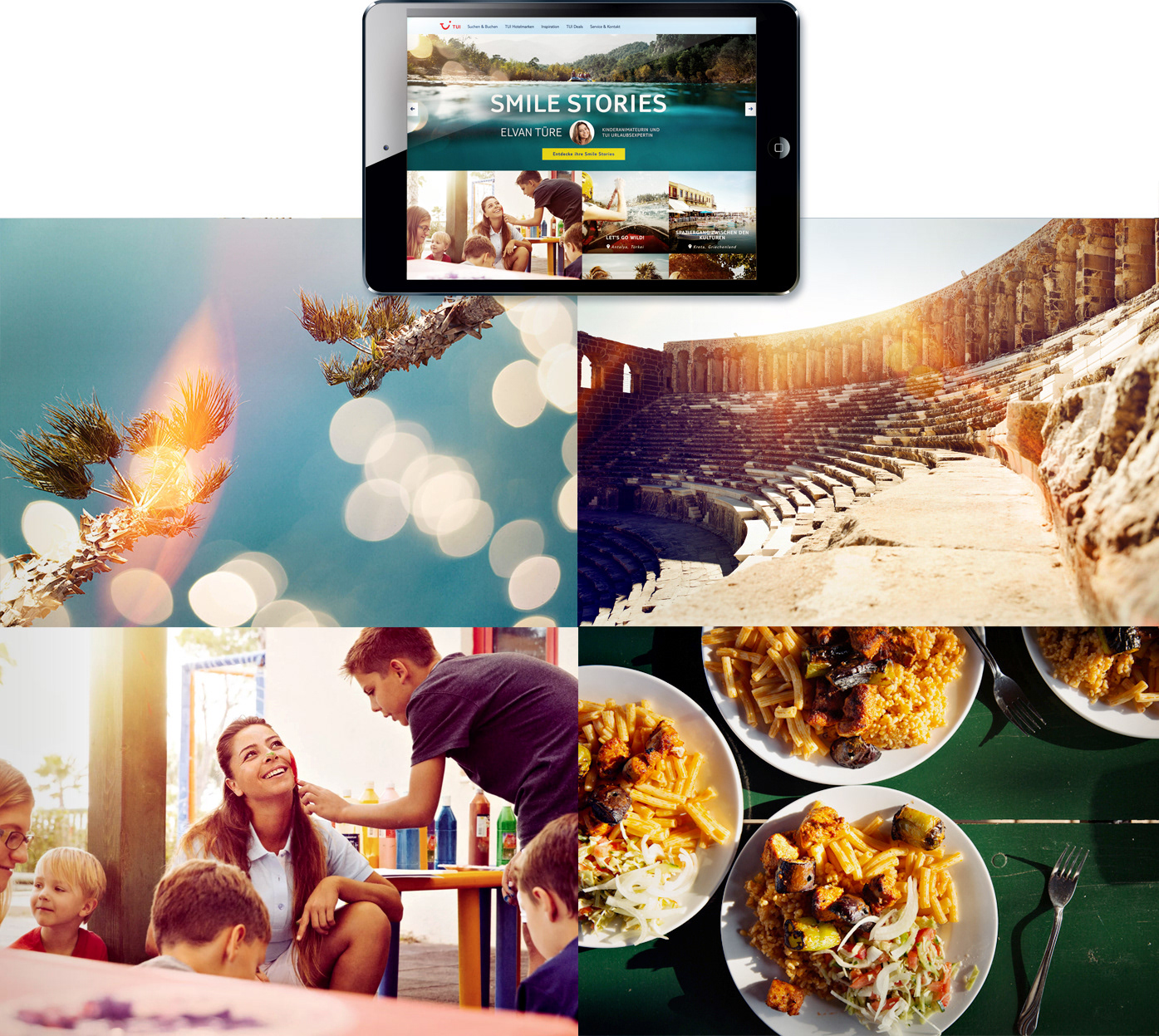 To announce the campaign we created short teaser clips and a print campaign with our protagonists. The campaign had also an activating part: people were invited to share their own #smilestory and could get in touch with the protagonists via social media.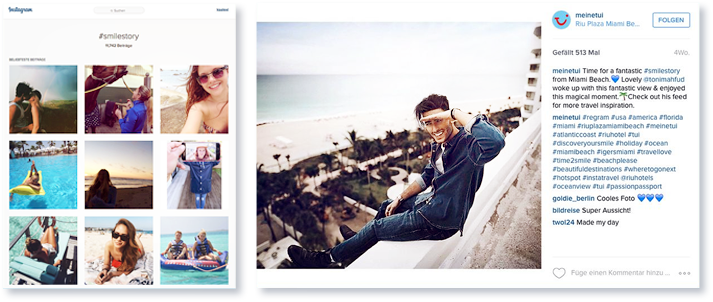 CREATIVE CREDITS
Executive Creative Director: Oliver Ramm
Creative Director: Simon Jasper Philipp
CD Online: Christian Rentschler
CD Social Media: Alexa Schulze
Art Director: Gema Leonetti
Agency producer: Bey Bey Chen-Rönz
Photographer: Florian Schüppel
Director: Thomas Grube
Agency: Kolle Rebbe, Hamburg