It's the people that make TUI number one in travel industry. We were asked to underline TUI's role as leading employer in the market and to point out the difference to their competitors. We decided not just to show smiling people but to draw a bigger picture and to talk about what's behind the curtains. With more than 20 simple but playful illustrations we explained why the job at TUI is important and fulfilling at the same time.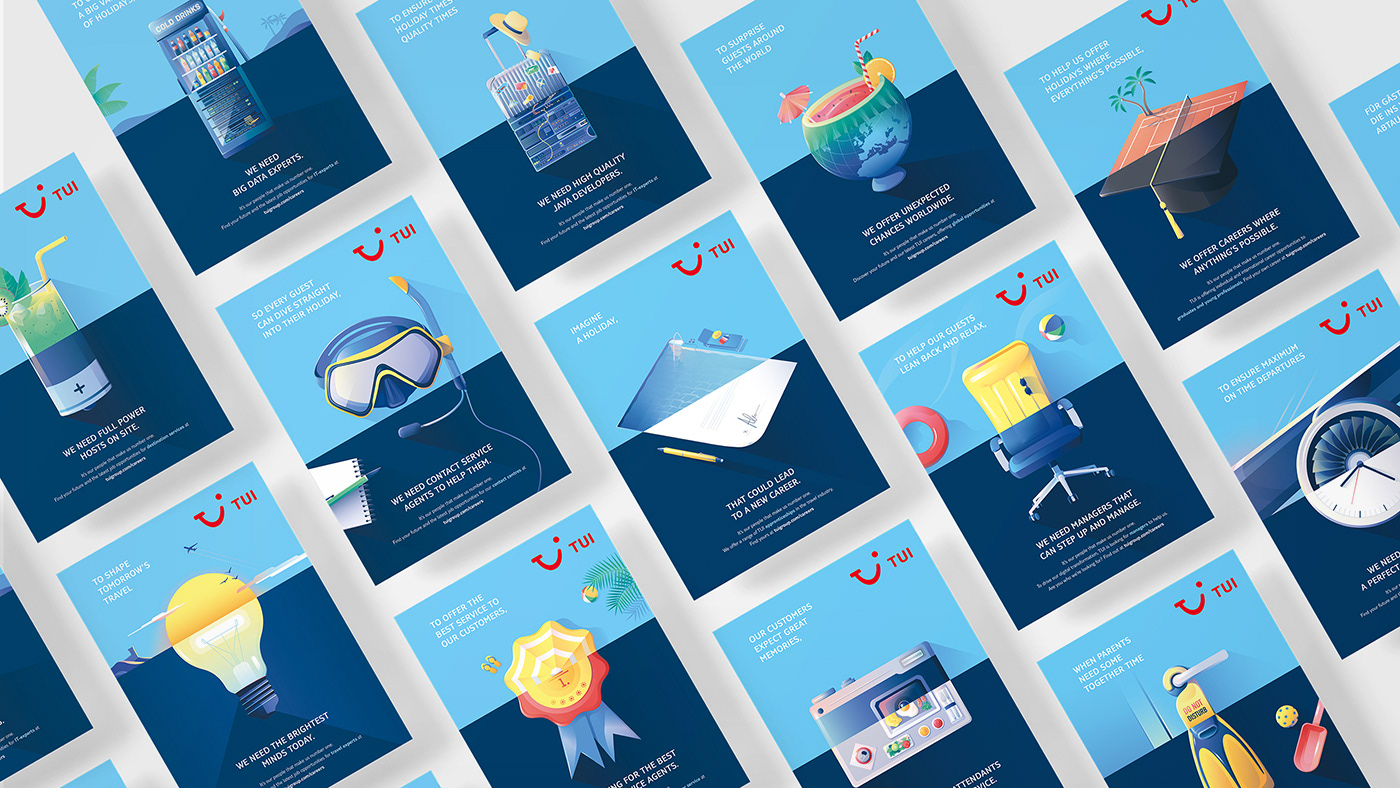 The campaign was rolled out in 14 countries around the globe in print, out-of-home media, online, social media and on recruitment events and travel expos.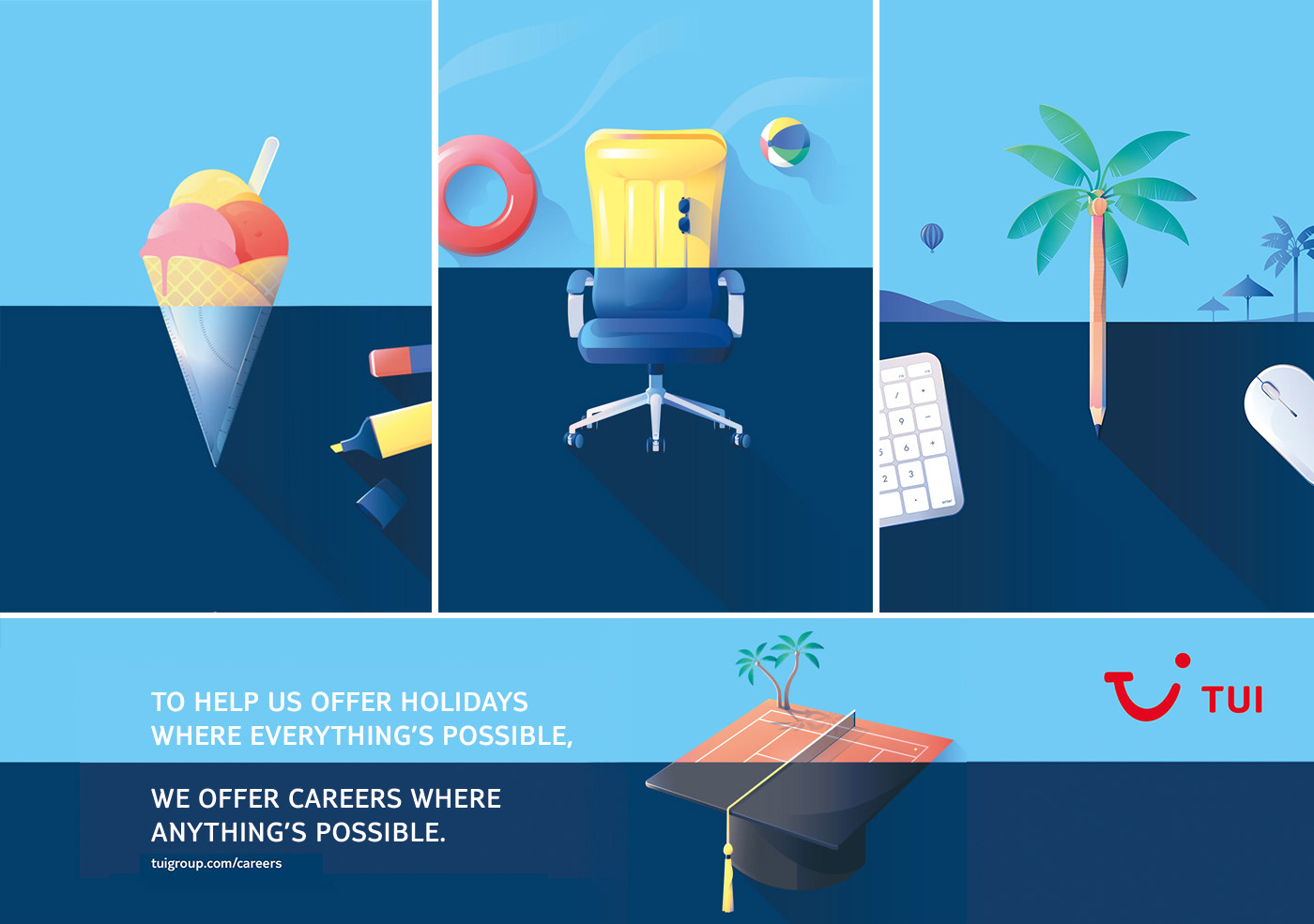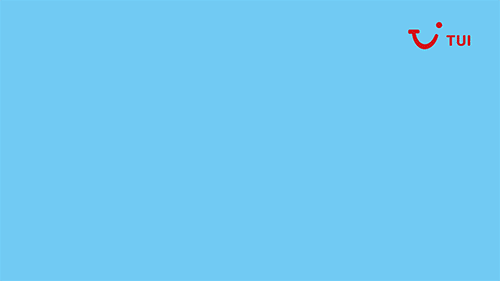 All motifs are simple but have a certain depth when you look twice. The campaign was illustrated by Fabia Mateev with a lot of passion for lovely details.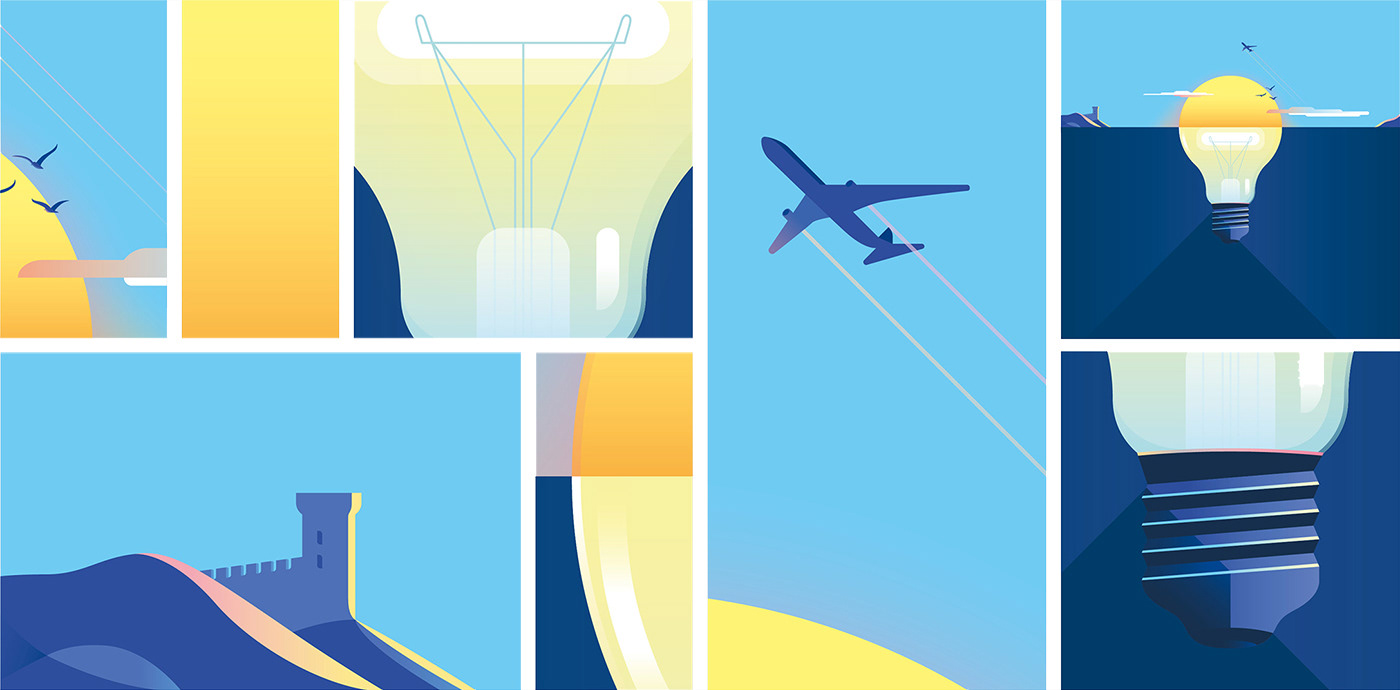 In addition to general visuals we created motifs for special jobs like cruise ship managers, destination scouts or jet pilots. They were used for recruiting ads online and offline as well as keyvisuals for TUI recruiting websites and in social media channels.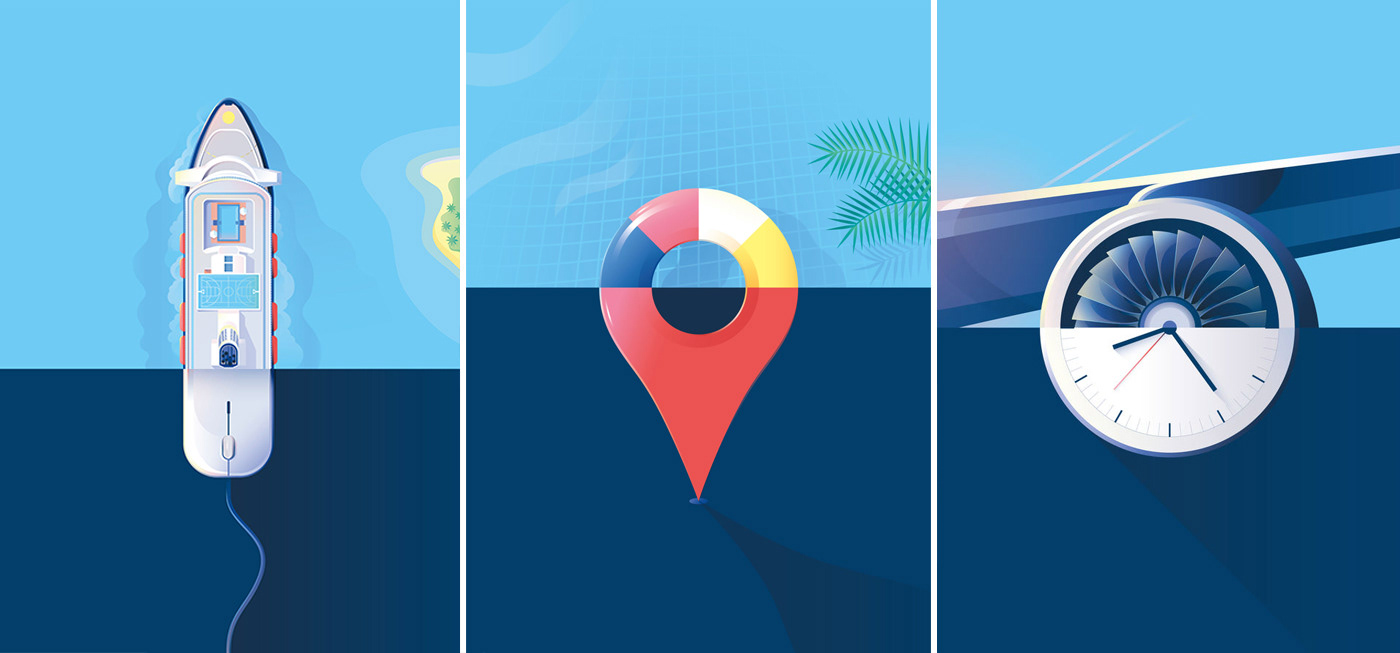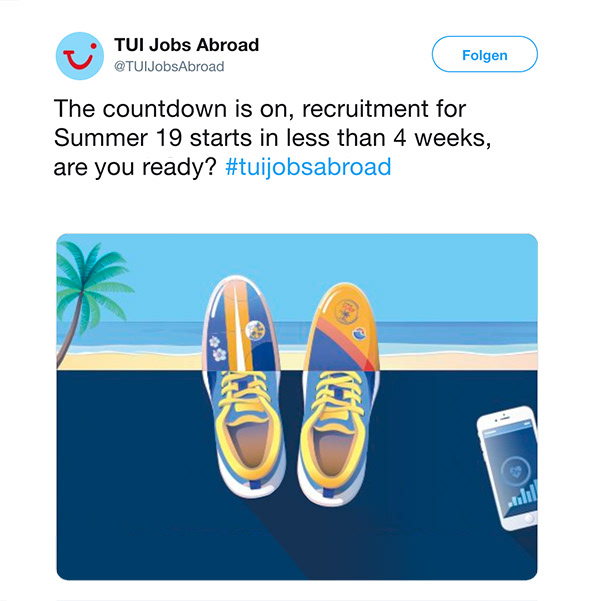 CREATIVE CREDITS
Executive Creative Director: Oliver Ramm
Creative Director: Simon Jasper Philipp, Ole Kleinhans, Daniel Ernsting
CD Online: Christian Rentschler
Copywriter: Stefan Schwarz, Eike Eberhardt, 
Art Director: Simon Jasper Philipp, Petra Cremer, Bente Barth
Illustrator: Fabia Matveev
Agency: Kolle Rebbe, Hamburg