For
 PiCK UP!
we developed a very simple campaign for Germany, Austria and Switzerland. The new Claim
"Nimm's knackig."
 encourages people to take things easy and rather have a crunchy PiCK UP! instead of getting upset.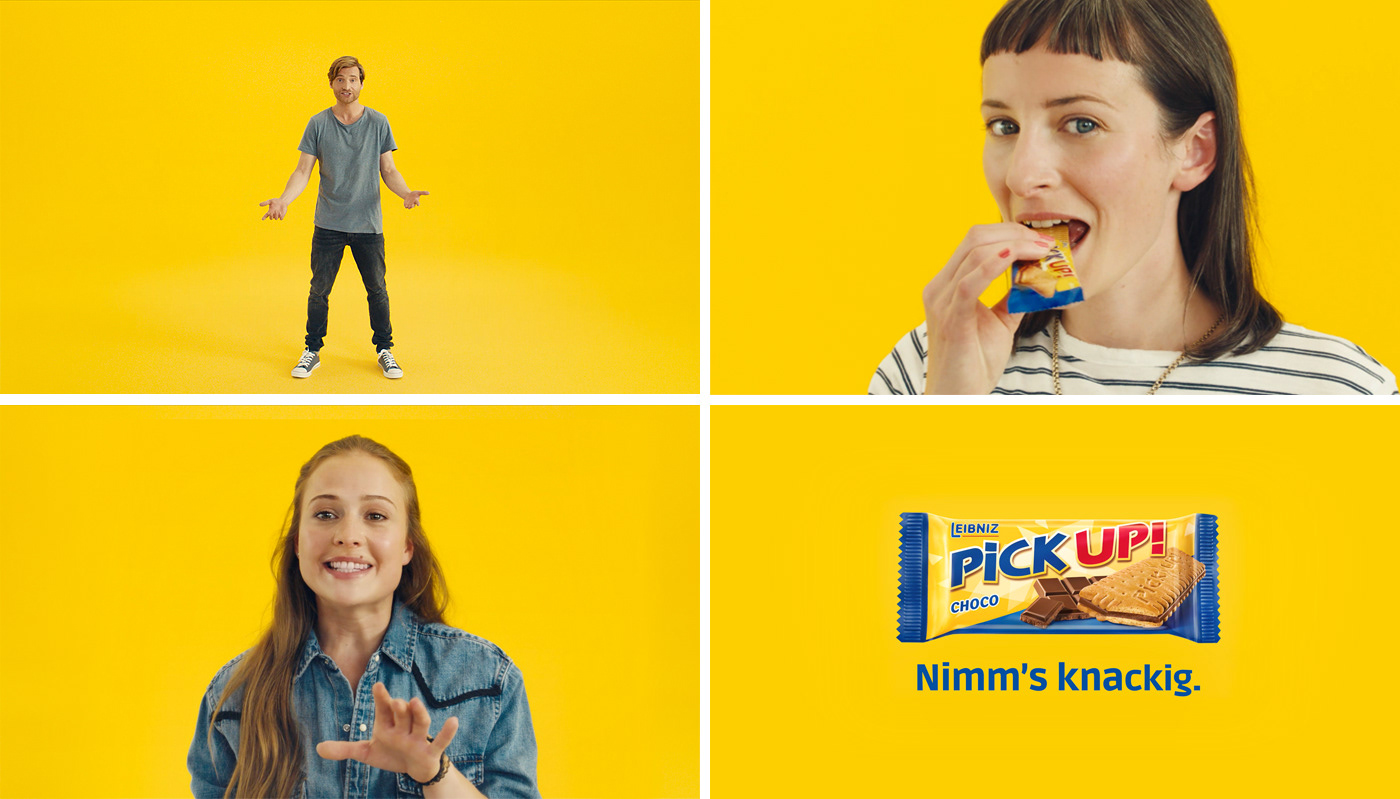 PiCK UP! has a long tradition with simple ads just with people in front a yellow wall but paused that concept years ago. We decided to revive the remarkable style and talk about modern topics in a more contemporary tone of voice with new interesting people.
In addtition to classic 15 and 20 seconds TVCs we produced 6" bumper ads for YouTube that exactly fit the content people searched for in that moment.
We also created digital out-of-home media. We showed people in a lot of different situations and made sure each motif corresponds with the surrounding of the placement. With some motifs we reacted to the current weather or on sports results.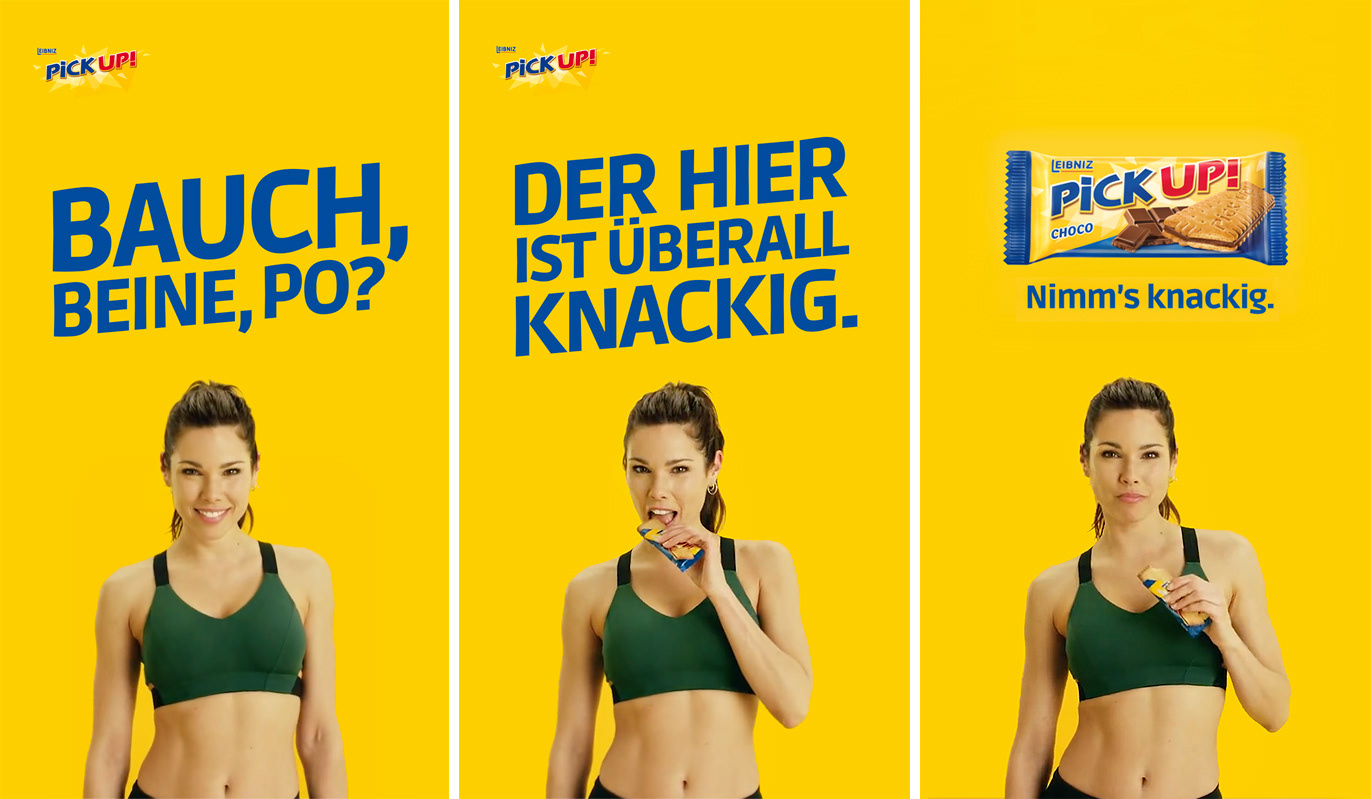 CREATIVE CREDITS
Creative Directors: Simon Jasper Philipp, Heiko Notter
Copywriters: Gerrit Steffen, Nicolas Linde, Tim Esser
Markus Knauss, Lorenz Ritter, Jan Hoffmeister, Christin Müller
Art Directors: Senjel Gazibara, Birte Rössner
Directors: Michael Binz, Horst Czenskowski
Production: Christopher Tychsen, Jan-Ole Brendel
Audio Branding: Skill Music
Agency: Kolle Rebbe, Hamburg