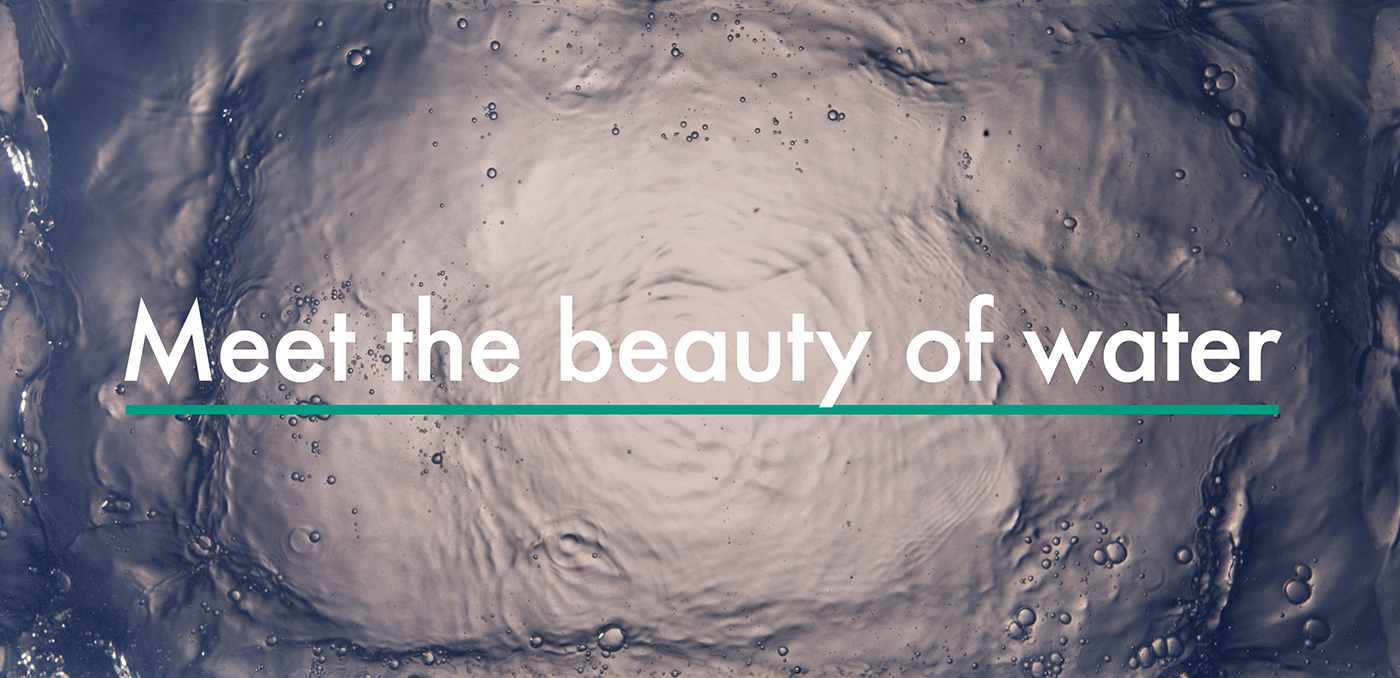 One of the world's most successful brands for premium bathroom and kitchen products is
hansgrohe
. We were asked to refresh the brand including development of a new claim, a new visual language and a more modern communication design.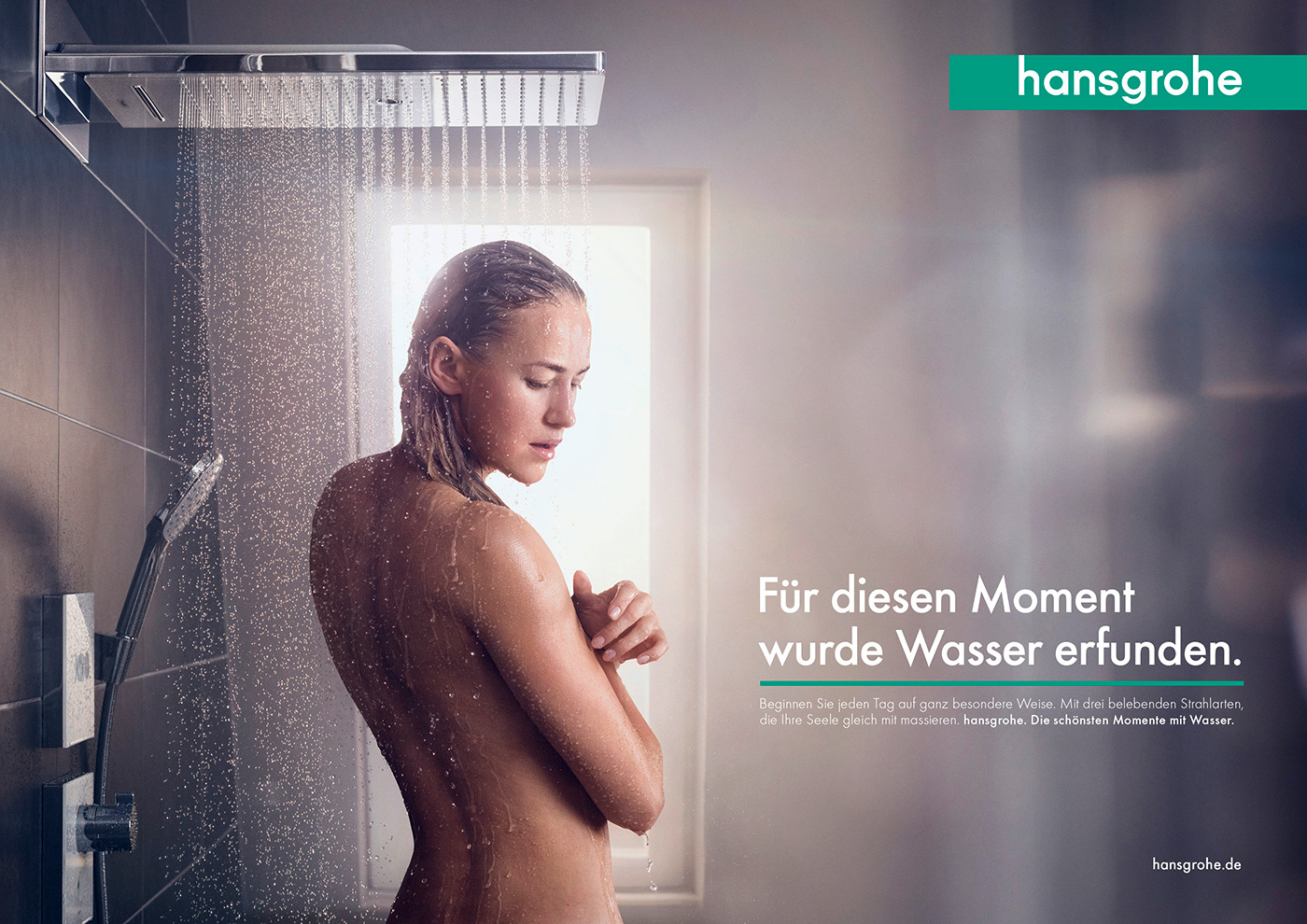 We decided to focus on the beautiful moments people have with water – more human and more sensual than before. Therefore we developed a new photographic look that is premium and approachable at the same time. 


We kept the design very simple to give room for the pictures. The straight type reflects the well designed geometric shapes of hansgrohe products. The green line quotes the logo. Online we made sure there is enough white space as a stage for the products.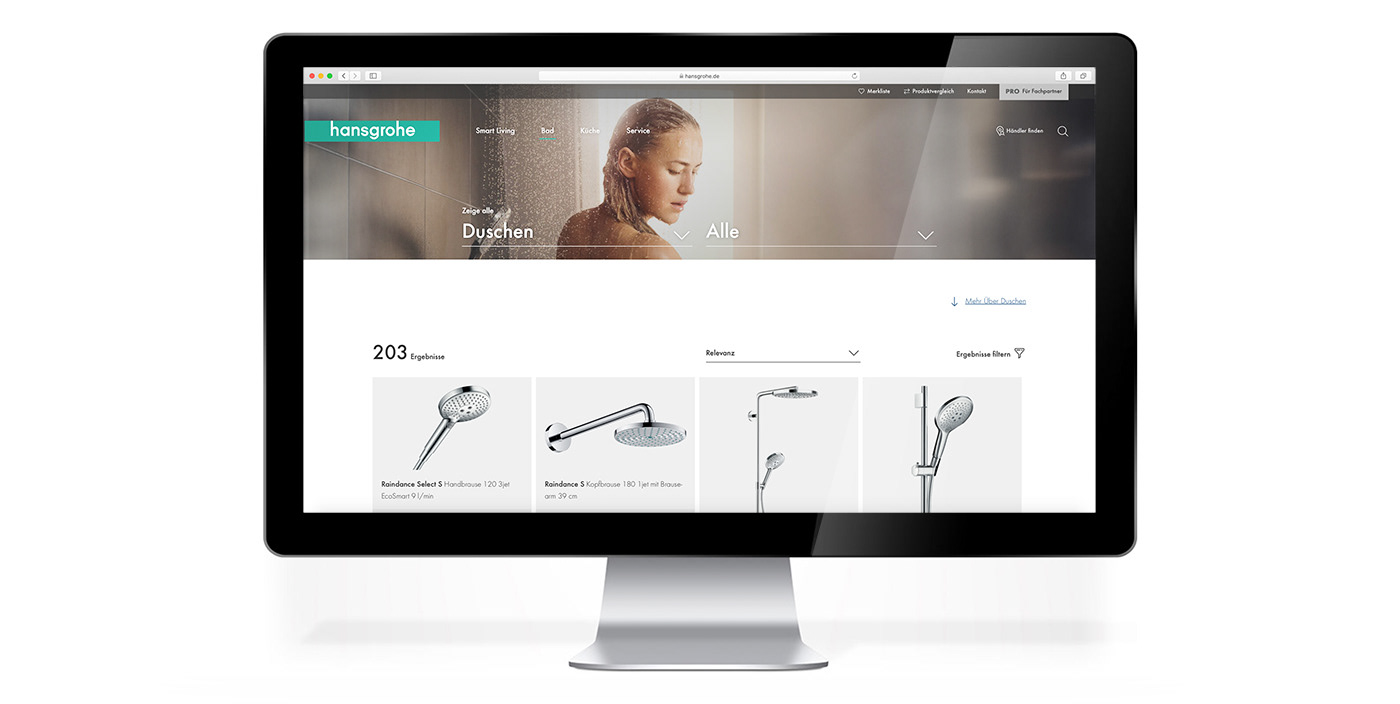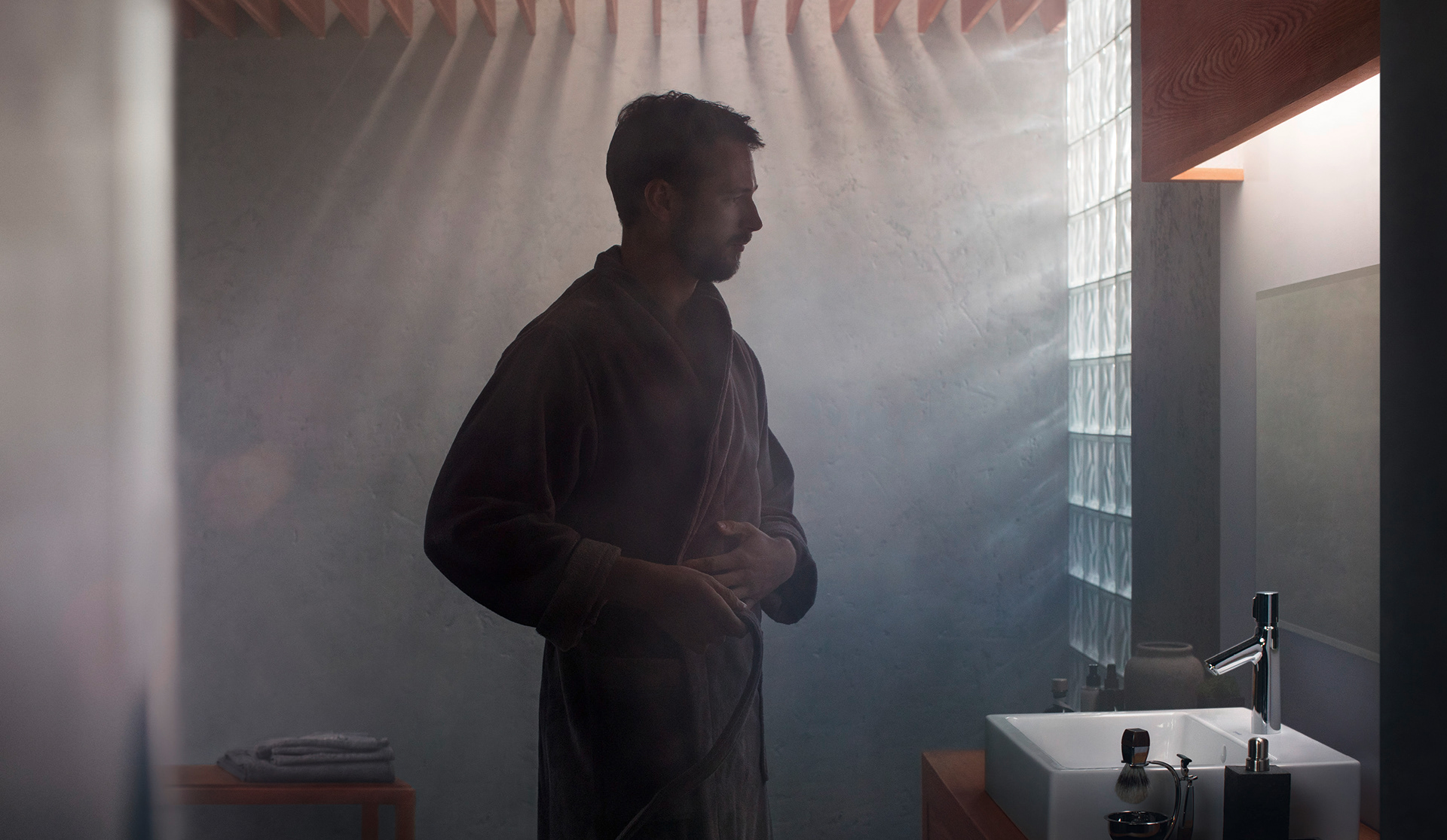 For the launch of new kitchen products we created a campaign that transports more of an everday feeling and puts the hands of the protagonists in the spotlight.
CREATIVE CREDITS
Chief Creative Officers: Stefan Kolle, Stefan Wübbe
Creative Director: Simon Jasper Philipp, Petra Cremer
Copywriter: Susanne Pakravesh
Art Directors: Simon Jasper Philipp, Julia Knöbel
Photographer: Andreas Lind
Director: Christoffer von Reis
Agency Producer: Nina Offermann
Production Company: Jo!Schmid
Agency: Kolle Rebbe, Hamburg