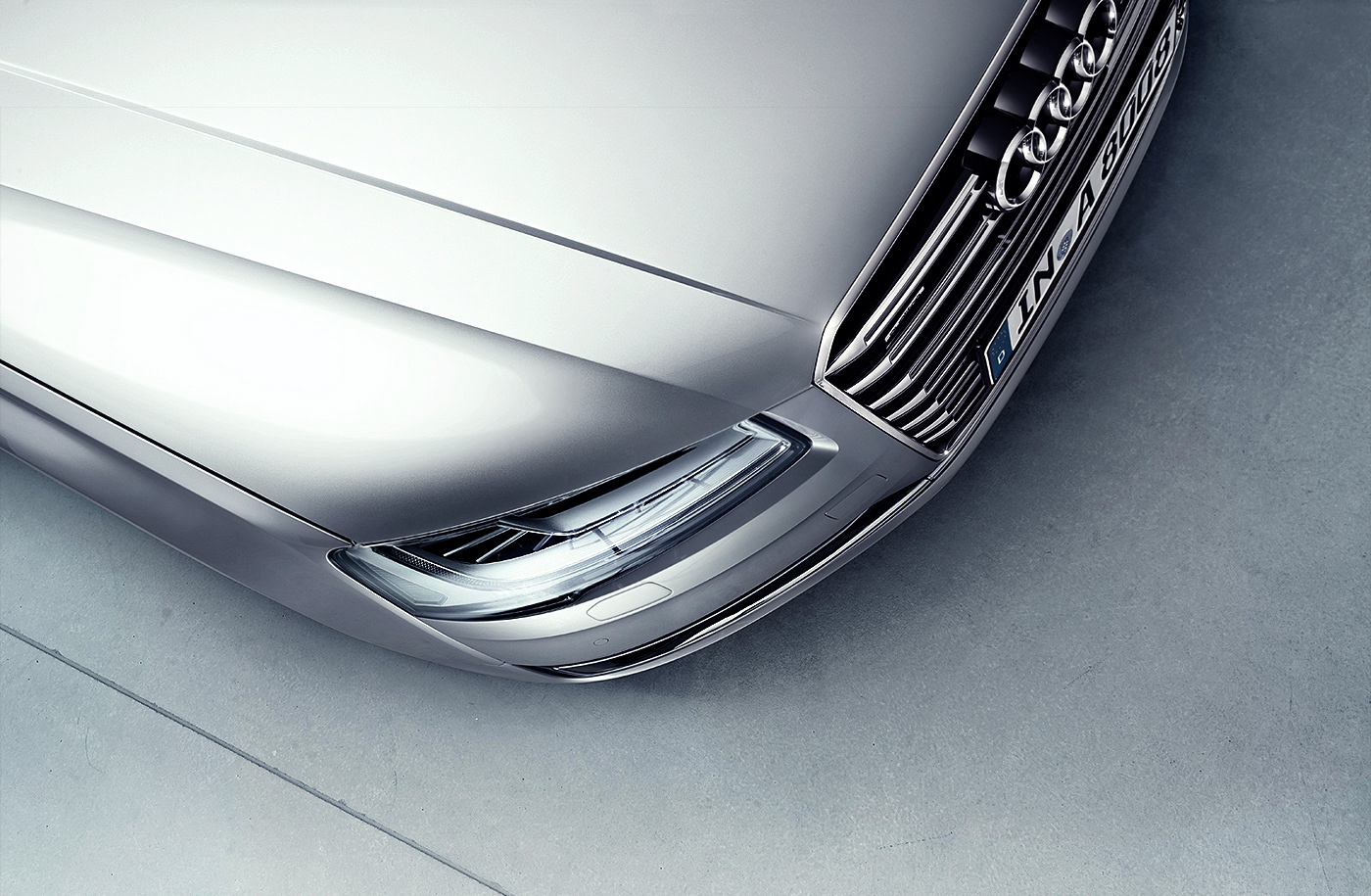 The Audi A8 is the most exclusive Audi. It is a masterpiece of craftsmanship. For that reason we showcased the design and the technological features of the A8 in a virtual art exhibition. Each innovation and its advantage was visualised in a sculptural installation.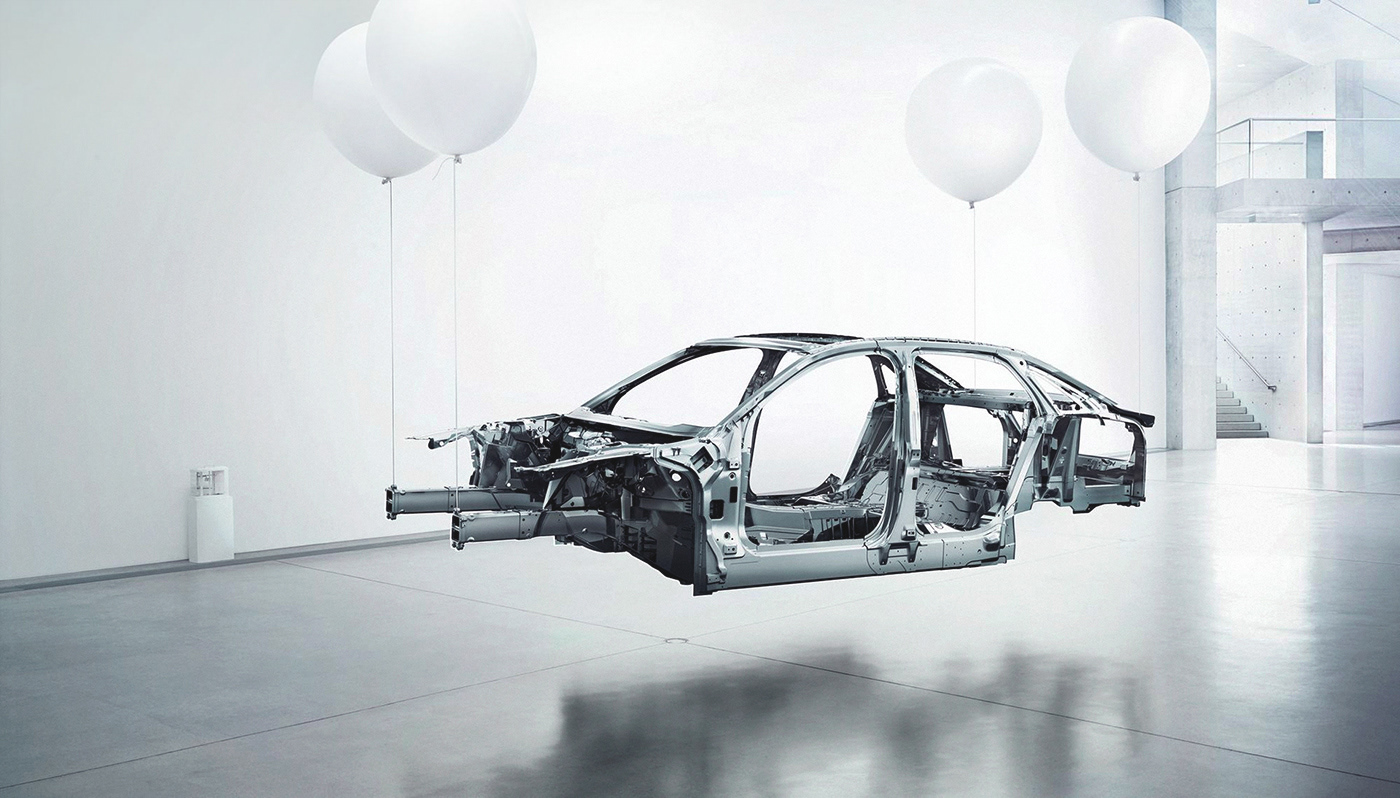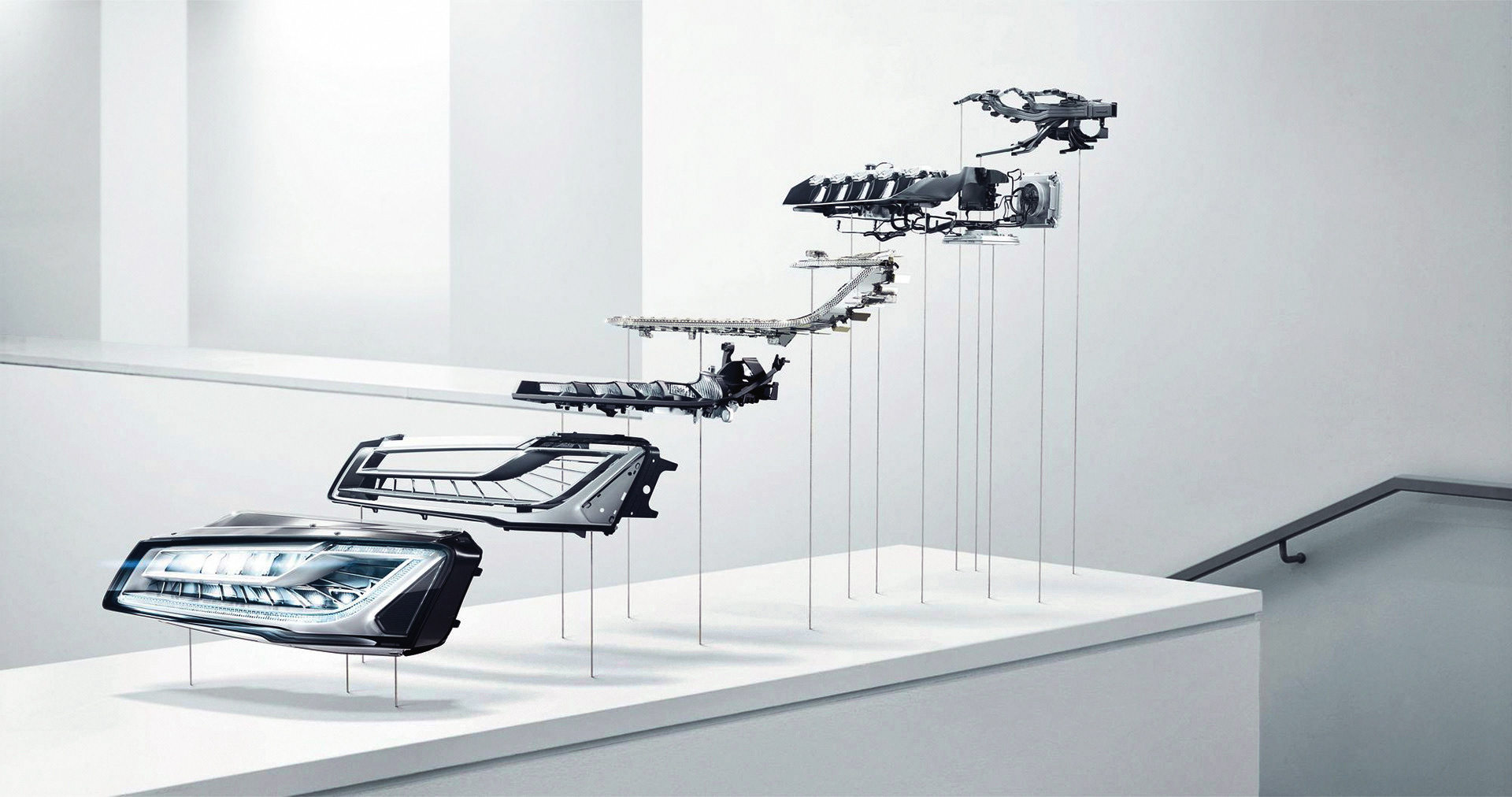 The art exhibition did both explain the features of the Audi A8 and position the car as the ultimative masterpiece of technology. To produce the visuals we used a combination of  CGI and real photography in two galleries in Hamburg and Düsseldorf.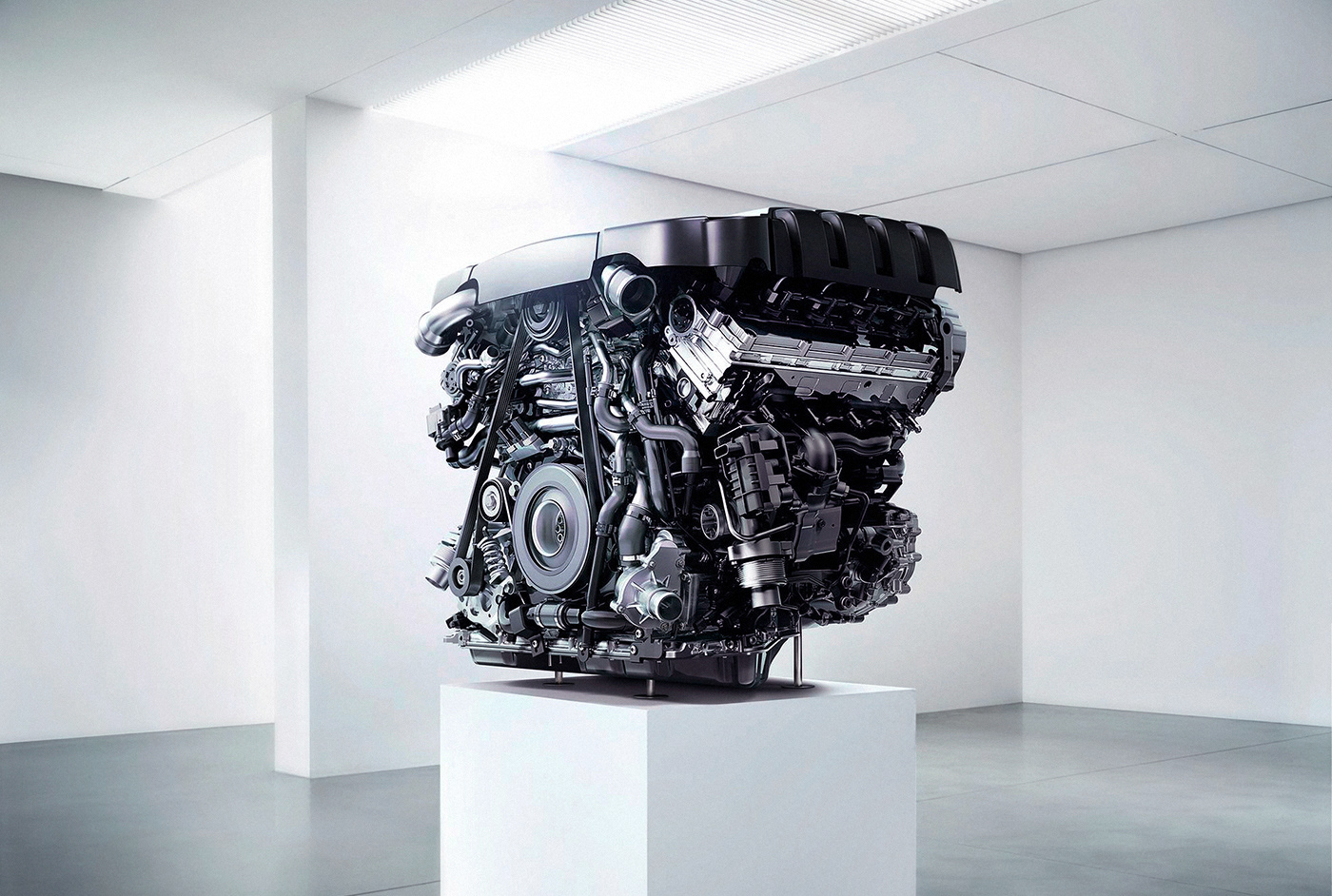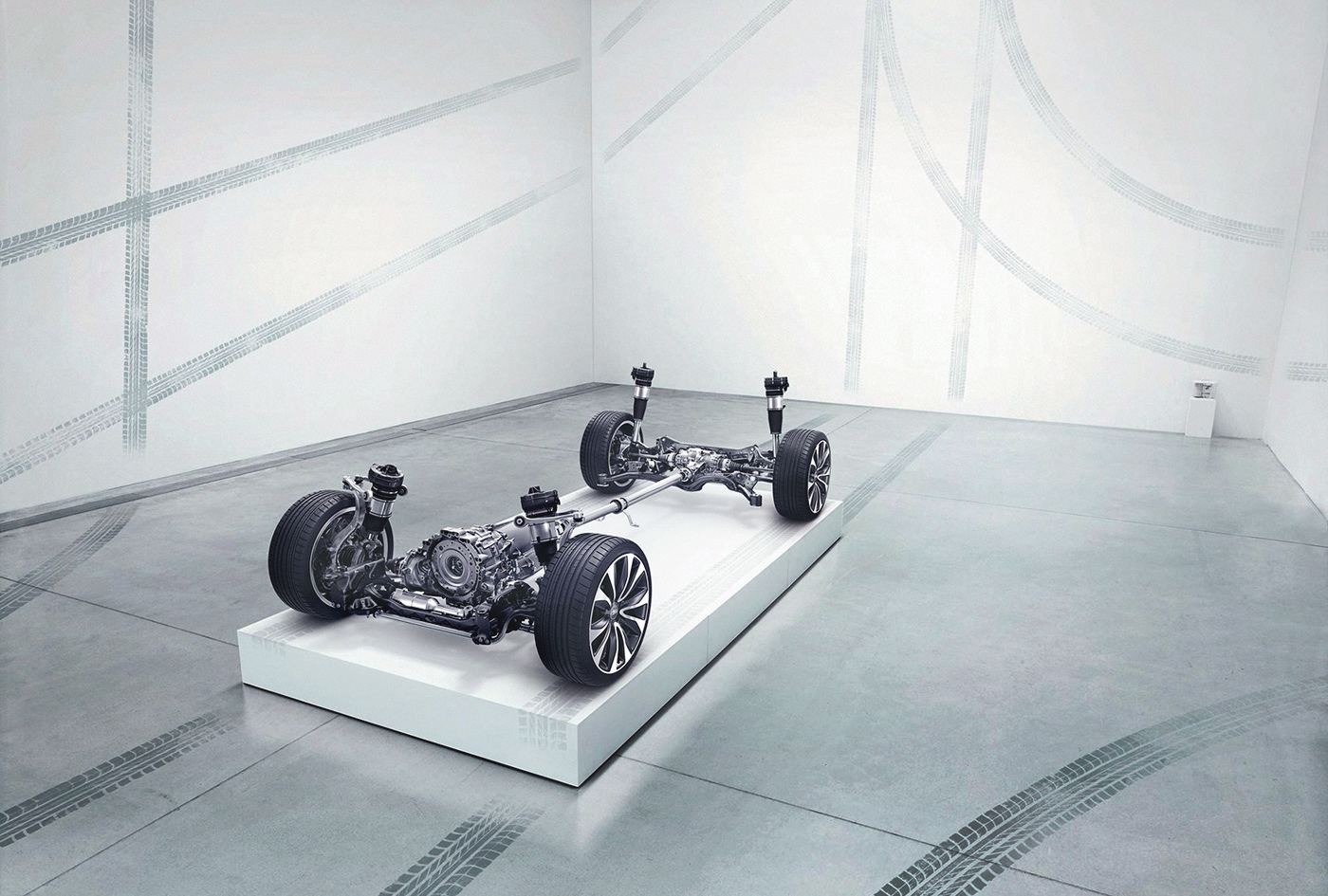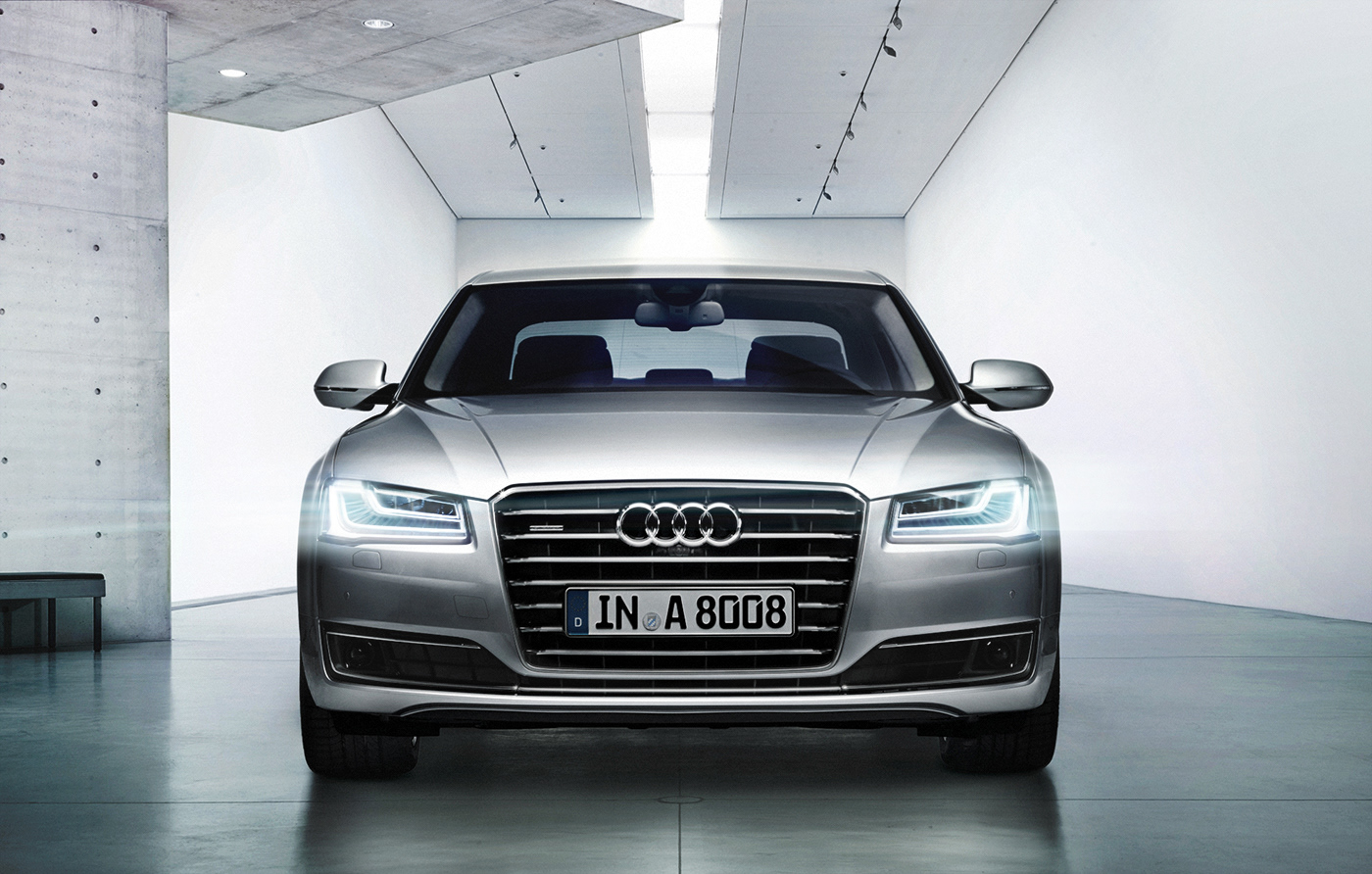 The result was a microsite and a limited edition art book titled
'The Art of Progress'
, which was sent to selected Audi clients to stir up their anticipation for the new Audi A8.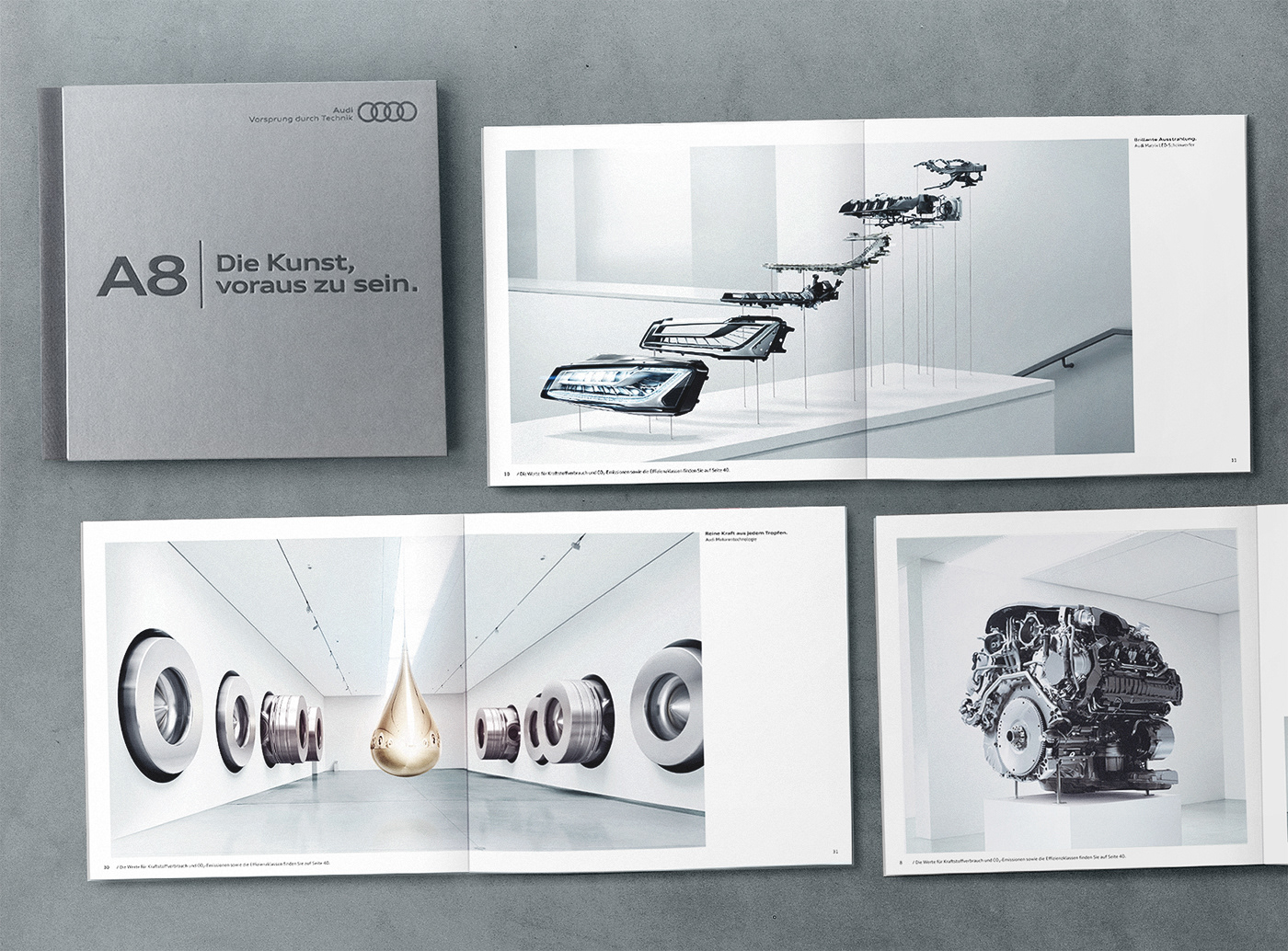 The 
'Art of Progress'
 campaign started originally in 2009. At
kempertrautmann
we decided to stage the production process of the Audi A8 like the creative process of art.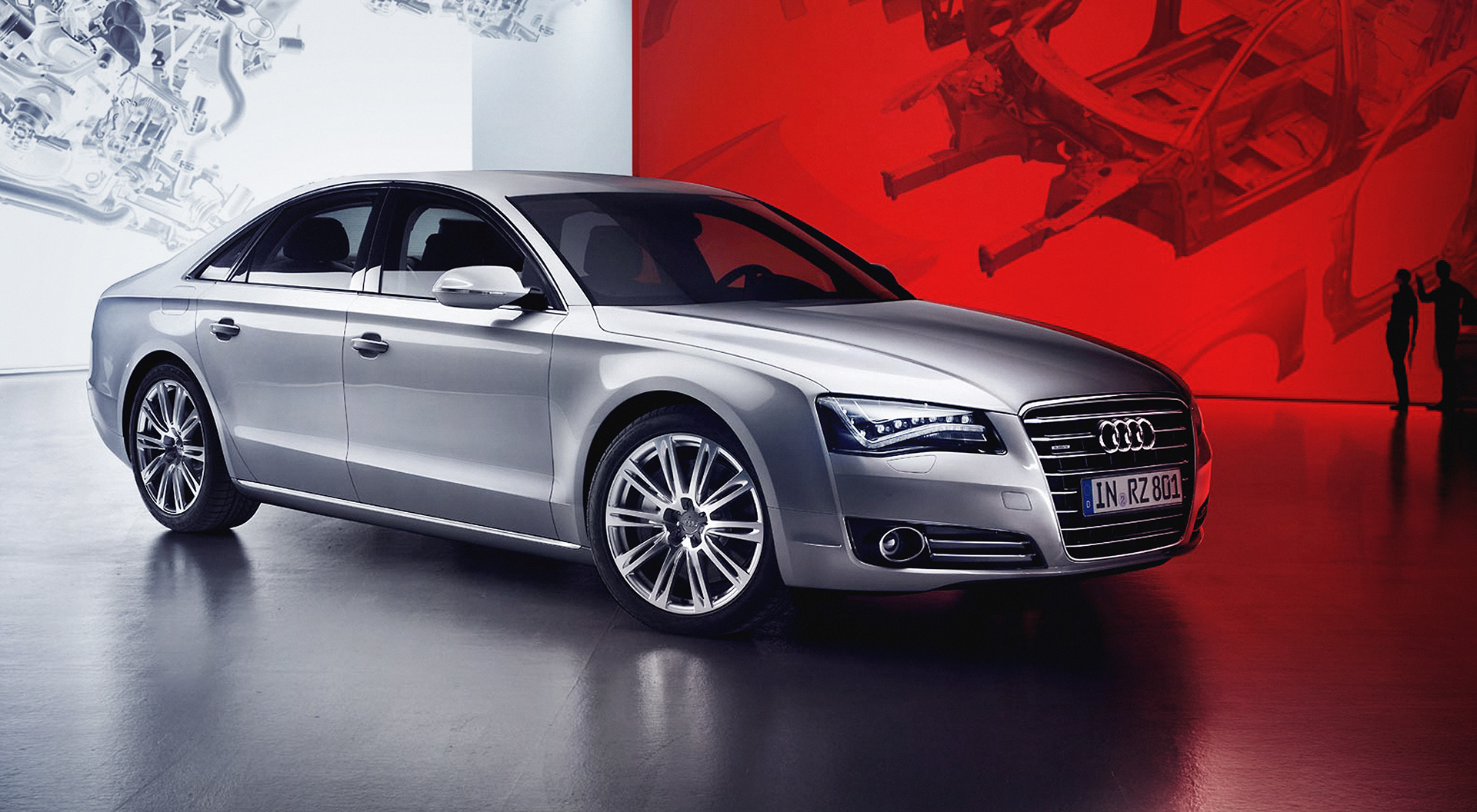 CREDITS
ART INSTALLATIONS
Executive Creative Director: Diether Kerner
Creative Director: Simon Jasper Philipp
Art Director: Nicolas Winkelmann
Photographer: Jan Steinhilber
Agency: Philipp und Keuntje
CREDITS
CAMPAIGN
Creative Directors: Gerrit Zinke, Jens Theil
Art Directors: Simon Jasper Philipp, Maria Sommer
Photographer: Olaf Hauschulz
Agency: kempertrautmann/thjnk